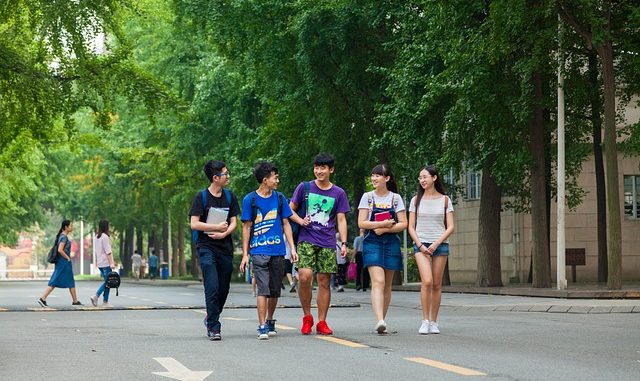 วิธีเขียน Admission Essay พร้อมตัวอย่าง
การเขียนเรียงความเพื่อสมัครสอบ – ADMISSION ESSAY
การเขียนเรียงความ สิ่งสำคัญคือต้องแสดงถึงจุดยืนที่เป็นเอกลักษณ์ สิ่งที่ถ่ายทอดต้องสร้างความประทับใจไม่ใช่เป็นการโอ้อวดตนเอง เพื่อโน้มน้าวสร้างความชื่อมั่นคณะกรรมการว่าเรามีคุณสมบัติพอที่จะผ่านการสมัคร และควรเลือกเราด้วยคุณสมบัติต่างๆที่เหมาะสมตามที่เราเขียน
เนื้อหาควรระบุเหตุผลในการสมัคร สิ่งที่เราและผู้รับสมัครจะได้รับประโยชน์ เหตุผลที่เลือกสมัครที่สถาบันนี้ เพราะเราเห็นว่าเป็นสถาบันที่ดีที่สุด และเราจะมีโอกาสได้ใช้ความรู้ความสามารถเพื่อประโยชน์แก่สถาบันแห่งนี้
นอกจากนี้ควรระบุความสามารถ ประสบการณ์ทั้งหมดเพื่อโน้มน้าวคณะกรรมการว่าคุณมีคุณสมบัติที่เหมาะสม โดยเนื้อหาต้องให้คณะกรรมการเห็นภาพและเข้าใจภาพรวมในตัวเราชัดเจนเพื่อที่จะตัดสินใจเลือกเราในที่สุด
---
Admission Essay
Purpose: To say who you are, and what, where and why you want to study. To gain admission to a university.
Introduction: Introduce yourself, and the purpose of the essay.
Body: State your objectives and what you want to accomplish. Explain why the university meets these aims. Provide the evidence to support your assertions.
Conclusion: Summarize your objectives explaining how the evidence confirms the suitability of the institution to your goals.
Language: Active tenses and accuracy.
Other considerations: The university may ask a specific question. If they do, make sure you answer it. The organization of your essay and the quality of your writing are just as important as the content.
---
ตัวอย่างการเขียน Admission Essay
Sports Science, University of Loughborough
My earliest memories are all connected with sports; from watching world championship snooker on TV to travelling around the country with my father to watch cricket; being allowed to stay up late to watch Match of the Day on Saturday nights, or the excitement that surrounded an Olympic Games or a World Cup. As I grew older, I started to play many of the sports I'd loved to watch, and went on to represent my school and county in cricket and hockey, while briefly harbouring dreams of turning professional on the snooker table.
However, I was well aware that a career playing professional sport is reserved only for the few with the required talent and dedication, while I had always been encouraged to pursue the security of academic success. Accordingly, my sports became a hobby as my grades improved, and I eventually completed my secondary education with outstanding A-levels in maths, economics and chemistry. My passion for sport nevertheless remains, and I now believe that I am perfectly equipped for further study in the field of sports science.
I had become aware of the role of sport at the University of Loughborough because of the university's involvement with the Great Britain Olympic team. I have read books and watched documentaries detailing the work that has resulted in record gold medal hauls at successive Olympic games in Beijing and then London and it is my dream that one day I too may be able to contribute to the success of British sportsmen. I am therefore convinced that Loughborough, as the UK's centre of sporting academia, not to mention perhaps the leading institution of its kind in the world, is the perfect place for me to further my education.
I am aware that Loughborough sets very high entry standards which contribute to the role it is able to play in global sport. For this reason I have already taken steps to prepare myself for the course I wish to follow. I have completed two coaching courses through the Football Association and now work two evenings per week with my local under-12 side as a coaching assistant. I have also been organizing winter net sessions for the cricket club and am a qualified grade 2 umpire. I have also volunteered with the local hospital during school holidays after being introduced to the Director when completed my First Aid training which is necessary for all prospective sports coaches.
I am now confident that I am ready and able to make a contribution to academic life at Loughbourough, and hope that I will be granted the opportunity to pursue a career seeking sporting excellence for those with whom I might have the opportunity to work and support. In the long term, it is my aim to continue with the pursuit of a master's degree focusing on one specific sporting area, because ultimately I believe that detailed specialization is the best way to help British athletes to gain that vital edge that will bring about competitive success. For these reasons, Loughborough is clearly the best choice for my academic future.