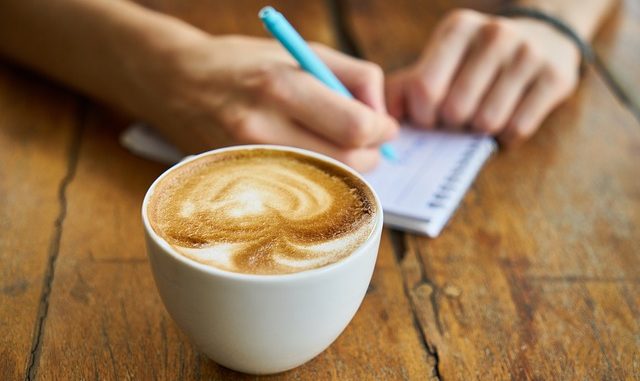 วิธีเขียน Informal Essay
การเขียนเรียงความอย่างไม่เป็นทางการ – INFORMAL ESSAY
การเขียนเรียงความอย่างไม่เป็นทางการนี้เป็นการนำเสนอเพื่อสร้างความบันเทิง เป็นการเขียนในแบบสบายๆ ไม่เน้นเรื่องโครงสร้าง เป็นการให้ความรู้จากความคิดเห็นส่วนบุคคล แนวทางการเขียนจะให้ความรู้สึกเหมือนกับว่าผู้อ่านกำลังคุยอยู่กับผู้เขียน ใช้แนวคิดส่วนบุคคลมาสร้างสรรค์ในการเขียน เนื้อหาอาจจะเป็นเรื่องจริงหรือเรื่องแต่งขึ้น แต่สิ่งสำคัญคือต้องเข้าใจง่าย ได้อารมณ์ร่วมและสนุกสนาน และไม่ควรยาวเกินไป สรุปสั้นๆว่าเกิดอะไรขึ้นและเหตุผลว่าทำไมจึงเกิดสิ่งนั้นขึ้น
>>> สั่งงานเขียนกับ Native Writer งานคุณภาพ แกรมม่าเป๊ะ คลิก! >>>
Informal Essay
Purpose: To write about anything you like.
Introduction: Should introduce the topic.
Body: Should discuss the topic.
Conclusion: Should form an ending and perhaps a thought for the reader.
Language: Informal, conversational – but of course without mistakes.
Other considerations: The piece can be written for the writer's pleasure, but should be well organized so that the reader will also enjoy the work. The writing is often entertaining and contains the opinions of the writer.
---
ตัวอย่างการเขียน Informal Essay
League Snooker
One thing I've done consistently since I first walked into the Elite Snooker Club and picked up a cue at the age of 11 is to play in the Preston & District League. As a youngster it was the highlight of the week. You only got one frame, but if you made a 25 break or scored more than 80 points then you got your name in the newspaper. It sounds easy now, but in those days all the motivation I needed was the chance to see my name in the Lancashire Evening Post.
There used to be six divisions of twelve teams back then, and as a new club we had to start out at the bottom and work our way up. Sometimes we'd be drawn against a first division side in the cup and we'd be taking on the very players whose names graced the Evening Post practically every week. They must have made an impression because I can still name every single member of the legendary St. Bernard's Blue side that ruled the roost twenty years ago. Maybe they weren't really all that legendary but they seemed like it to a thirteen year-old. Whenever they came to our club they somehow looked the part just walking in through the door. I remember when Dave Horner made the first century in the league, a 123, and when he came to the Elite a few weeks later I was fully expecting him to do it again. Every half-decent shot he played was just confirmation of the man's class, whereas any bad shot was written off as an aberration. I'm sure players like that won a lot of games purely because of who they were, with the opponent beaten before they started. Of course, they did win a fair few by being good as well.
Much as I loved the league, I didn't, however, love playing matches at Catforth. The rules stated that all teams had to be within a ten-mile radius of the centre of Preston, so my recollection of Catforth as being in the middle of nowhere, halfway to Carlisle must be wrong, but it still took ages to get there and it was always freezing. Catforth winters began in August and the weather was imported directly from Norway. If, heaven forbid, you found yourself in the same division as Catforth you'd get the new league handbook at the end of August and the first thing you'd look for in the fixture list was the date of the away game against them so you could start setting up other engagements to clash with it.
Most teams in the league were either snooker clubs or social clubs, so the playing environment would usually be conducive to snooker and pleasant social interaction. Catforth was different. They played in what was either an abandoned village hall or a cowshed; memory fails me there, but it was utterly isolated, a good ten-minute drive from the nearest human habitation. There was nothing inside apart from the snooker table, a few chairs and perhaps some straw for the livestock. Whoever built it hadn't bothered with niceties like heating and insulation, so it was typically colder inside than it was outside – and outside was normally driving rain, a howling gale and, unless you went in early September, several degrees below zero.
Whenever we had to go there, we used to use a distant pub as a base camp where we could drink and keep warm. Then we'd send our players up the hill one by one to play their frame. When they got down to the colours they'd phone to tell us to send the next man up. We'd solemnly clasp his hand, wish him luck and send him out into the night, and then sit huddled together waiting for news of his return. What baffled me most was that Catforth had a team at all; that they'd managed to find at least six people who wanted to play there every other Wednesday from September to March. It wasn't as if they simply didn't know any better because they must have seen other clubs when they travelled away; they must have known how the rest of the world lived and played. They must just have had a natural aversion to warmth and facilities.
Other highlights of the season in the early years were places like Grimshaw Street, Whittingham and The Brunswick. Grimshaw Street sounded like something dreamt up by Charles Dickens. It was downright miserable, with no bar, dodgy floorboards and an ambient temperature that would have had the Catforth lads feeling right at home. Whittingham Hospital was better. It was a secure mental institution, so you were always weighing up the opposition to figure out if they were patients or staff. In contrast, the Brunswick was just alarming. It was a pub in the rough end of town and you'd have to run the gauntlet of local hooligans to get in and out, and then spend the whole evening trying not to accidentally look at anybody the wrong way, including the barmaid, for fear of starting something. The result was less important than getting away unscathed, but at least it was warm.
Sad to say that these days, under-sixteens aren't allowed to play anymore, so if I'd been growing up today I might never have had a chance. Maybe it's no coincidence that the league is now down to just four divisions and nothing like as popular as it used to be.
>>> สั่งงานเขียนกับ Native Writer งานคุณภาพ แกรมม่าเป๊ะ คลิก! >>>