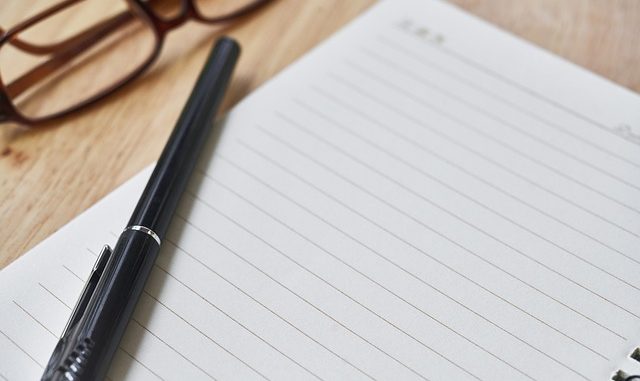 การเขียน Cause and Effect Essay
การเขียนเรียงความแสดงเหตุและผล – CAUSE AND EFFECT ESSAY
การเขียนเรียงความแสดงเหตุและผลจะมุ่งไปที่ประเด็นสาเหตุและอะไรที่ทำให้เกิดสถานการณ์ โดยสังเกตุสองเหตุการณ์และอธิบายว่าเกิดอะไรขึ้น และเมื่อสถานการณ์มีความซับซ้อนมากขึ้น ควรมีการระบุสาเหตุและผลที่เกิดขึ้นมากกว่าหนึ่งข้อตามลำดับของเหตุการณ์ ควรเข้าใจจุดเริ่มต้นที่เหตุการเกิดขึ้น สรุปประเด็นเหตุและผลการเกิด ซึ่งมักจะต้องมีมากกว่าหนึ่งข้อตามเหตุการณ์และสถานที่ที่เกิดเหตุการณ์ขึ้น ข้อแตกต่างที่ต่างกันจะมีผลที่ต่างกัน แต่สาเหตุเดียวอาจมีผลที่เกิดขึ้นข้อเดียวหรือหลายข้อ ควรดูที่ผลลัพท์ของเหตุการณ์ที่เกิดขึ้น
>>> สั่งงานเขียนกับ Native Writer งานคุณภาพ แกรมม่าเป๊ะ คลิก! >>>
---
Cause and Effect Essay
Purpose: To explain the causes behind a specified phenomenon.
Introduction: Introduce the effect, or the phenomenon to be discussed.
Body: Present the causes of the phenomenon, typically starting with the strongest, and showing clearly the link to the effect.
Conclusion: Summarizes the causes making the link to the effect clear, and possibly adds a concluding thought for the reader to consider.
Language: Words to link paragraphs and link ideas to clearly show the directional influence of events or actions and their consequences are necessary.
Other considerations: We can change the structure, where one cause presented in the introduction can then lead to a number of effects which are explained in the body.
---
ตัวอย่างงานเขียนแบบ Cause and Effect Essay
India: The Final Frontier
At the height of Australia's cricketing dominance, when they were arguably the finest cricket team ever to play the game, their captain, Steve Waugh, described India as "the final frontier". The implication was that Australia could only be considered truly great if they were able to beat India in India – something that has been achieved only on the rarest of occasions. The challenge of trying to win in India has not, however, been purely the result of Indian cricketing excellence. In fact, India's overall record has rarely been anything other than mediocre, especially when they travel overseas, so India's ability cannot in itself fully explain why they almost never lose at home. In this essay therefore, we shall investigate some of the peripheral factors which have resulted in India's "final frontier" status.
The main reason for the difficulties of visiting teams to India is that the pitches on the subcontinent are quite different to those in England, Australia or South Africa. Cricketers from those countries are accustomed to batting on pitches which are typically hard, quick and bouncy, whereas the pitches they encounter in India are dry, dusty and slow, and ten to help spin bowlers instead of fast bowlers. In these circumstances it is no surprise that India produces high quality spin bowlers and batsmen who are adept at dealing with spin. Visiting teams' spin bowlers are typically less skilled, and the batsmen are more comfortable when faced with fast bowling. A cricket tour of India thus poses considerable challenges for visiting players in terms of the pitches and the kind of cricket to be played.
The second problem for visiting teams is the combination of weather and air quality. India is a notoriously hot country for much of the year, and while these conditions may not be so alien to Australians, teams such as England or New Zealand can struggle to perform to their usual high standards in the heat and humidity. Air pollution is also a problem, because the large Indian population centres where matches are played tend to suffer from very poor air quality. This can cause visiting players to have difficulties in breathing, which is a problem both on the field and also in sleeping at night.
The final factor which makes India such a difficult place for visiting teams to triumph is the general standard of living in the country. Although this is now changing, it has historically been the case that visiting teams had to stay in uncomfortable hotels and eat food which did not meet the safety and hygiene standards to which they were accustomed. Players often became sick for at least a part of their visit and therefore could not always play to their full potential. Travelling around the country was a hot and uncomfortable process, often involving long train or bus journeys, and many players did not enjoy touring India at all.
The combination of all these factors has contributed to India's success when playing at home. Visiting teams have struggled to play well in Indian conditions; even the great Australia and West Indies sides were unable to demonstrate their superiority in the alien conditions of the subcontinent. However, there is still hope for the visitors; hotels are much better than they used to be, and food hygiene is greatly improved. Teams take their own oxygen supplies to aid sleeping at night and modern players have higher fitness levels and are better able to cope with the heat. Now that foreign players are getting more practice in Indian conditions thanks to their participation in the Indian Premier League, it may not be much longer before visiting teams are able to overcome the various obstacles and India will no longer be considered the final frontier.
>>> สั่งงานเขียนกับ Native Writer งานคุณภาพ แกรมม่าเป๊ะ คลิก! >>>